We believe in a more sustainable future, and that's why Oysho is committed to a global action plan to promote this change and minimise the social and environmental impact of all our processes.
We want our garments to care equally for those who use them, those who make them and the world they were created in.
We are committed to a future that respects our planet.
We work with suppliers who guarantee greater quality with a lower environmental and social impact.
We are constantly looking for new solutions to benefit the environment.
#recycle #joinlife
Beach and swimwear collection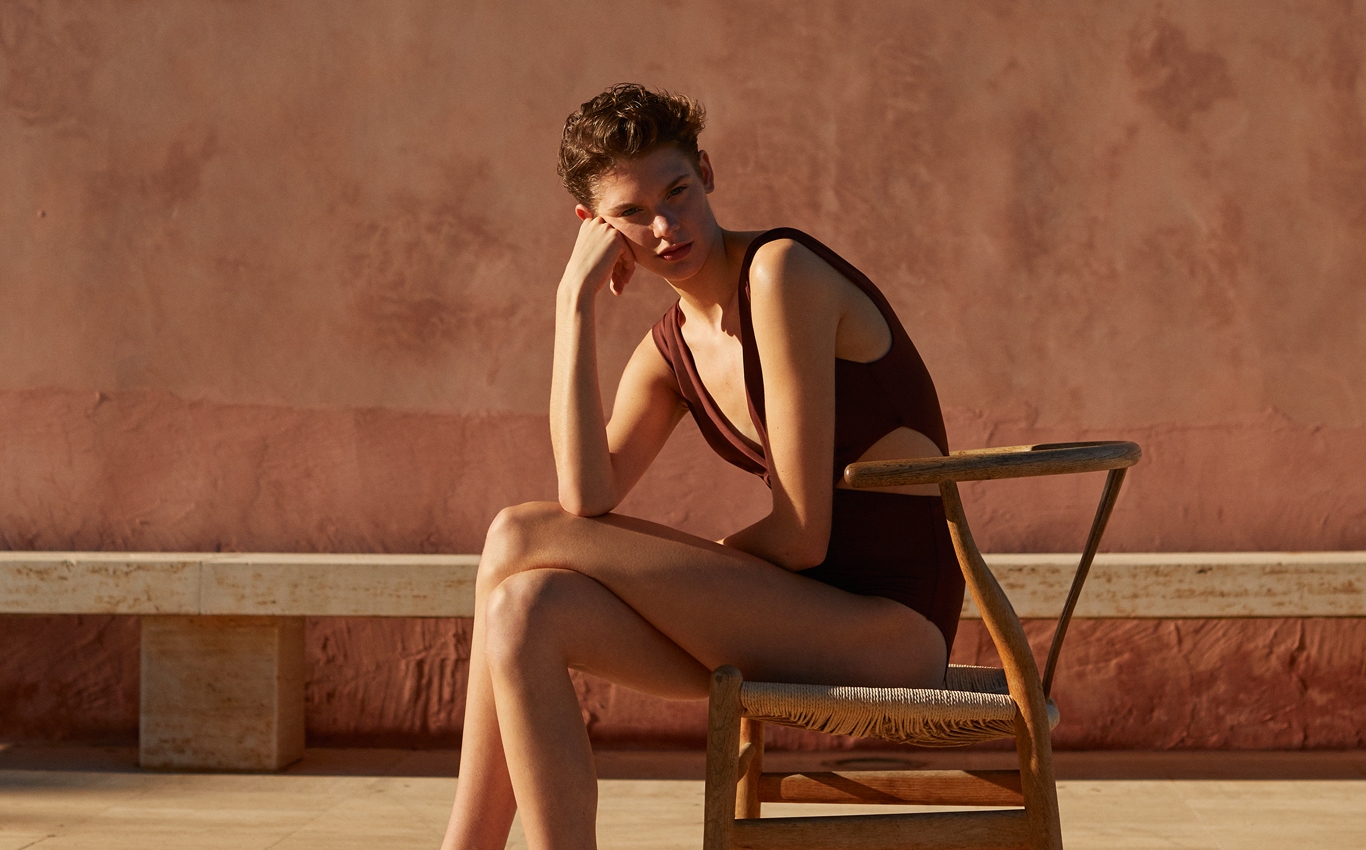 Bring any unwanted clothes to our stores and drop them in the collection containers.
Currently, you can find these containers in certain stores in Spain.
Throughout the year, we will install containers in all our stores in Spain, and we will continue working so that you can hand in recyclable clothing at any of our stores worldwide in the coming years.
All clothing collected in our network of stores in Spain is donated directly to Cáritas, where each garment is sorted and classified according to its most suitable destination.
This non-profit organisation will oversee recycling your clothes, turning them into new fabrics or selling them through charity outlets to finance their social projects.
Garments made of 100% cotton or wool can be easily recycled, and we are working on development projects that will allow us to recycle more types of fabrics in the future.
In order to improve the capacity of collection and classification of donated garments, we have committed to a donation to Cáritas that will be used to improve facilities, favouring the creation of new jobs for people who are at risk or face social exclusion.
We have collaborated with the company Lenzing in the development of REFIBRA™, a fibre created using cotton and wood derived from sustainable forests. We have created a circular system allowing us to provide them with the textile residue from our supply chain, which they then transform into this new fibre.
The goal of this project is that, one day, this cotton will be produced from the garments collected in our stores.
We also collaborate with Spanish universities and research centres to foster projects that advance the circular economy in the textile sector, thanks to the MIT-Spain Inditex Fund for Sustainability.
Help us to recycle #recycle
#recycle #joinlife
Cotton
What is ecologically-grown cotton?
The farming methods used to produce ecologically-grown cotton care for the environment, the biodiversity of its surroundings and the people who farm it. Ecologically-grown cotton is produced with natural fertilisers and pesticides, and its seeds are non-GMO.
What is Better Cotton?
Better Cotton is grown by farmers who are accredited by the Better Cotton Initiative. The Better Cotton Initiative (BCI) is an organisation that works to train farmers in the principals of dignified work, efficient use of water and care for the land and natural habitats.
TENCEL® lyocell
A fibre originating from wood grown in sustainably-managed forests, where trees are harvested under strict conditions and whose programmes guarantee reforestation.
Likewise, fibre production is carried out in a closed-circuit system that enables 100% of the water and 95% of the chemicals to be re-used.
Recycled Fabrics
The production processes of recycled fabrics and fibres use less water and energy, fewer natural resources and produce less waste, meaning they have a lower environmental impact. When recycled fabrics can have the same quality as a new fabric, we call this "upcycling".
REFIBRA™ Lyocell
REFIBRA™ Lyocell is a fibre made from recycled cotton and wood sourced from sustainably-managed forests.
We work with the company Lenzing to develop this new material: We have created a circular system that allows us to hand over our textile scraps, which they turn into new fibre.
Recycled polyester
Recycled polyester is produced with recycled plastic bottles. Using this source, we reduce the plastic waste by giving it a new life.
Conventional recycled textile
In conventional recycling, textile scraps are ground up and mixed with pure fibres in order to create new fabrics.
Garments made of cotton and wool can be easily recycled and we are working, in collaboration with Cáritas, the Red Cross and MIT, on development projects that will allow us to recycle more types of fabrics in the future.
Recycled polyamide
Recycled polyamide is made using old fishing nets, carpets and other production scraps. This process allows us to give a new life to these waste products, saving natural resources and reducing rubbish.
RDS
The Responsible Down Standard (RDS) for the responsible use of down feathers guarantees that down and feathers have come from ethically-treated ducks and geese. The standard also follows the chain of custody from the farm to the finished product, meaning consumers can be certain that the product's down or feathers comply with the RDS.
SUSTAINABLY GROWN EUROPEAN LINEN
Sustainably grown European linen is a natural fibre grown without artificial irrigation or genetically modified seeds. This farming method reduces the use of fertilisers and avoids using defoliants, helping us to protect the earth and rivers. This process is certified by European Flax® of the European Confederation of Linen and Hemp (CELC), a non-profit organisation that oversees all the production and transformation stages of linen and hemp.
MORE SUSTAINABLE MODAL
Modal is a biodegradable fibre that is known for its highly resistant and durable properties. Lenzing Modal is extracted from beech wood sourced from sustainable Austrian forests and is produced directly in Austria. Using wood sourced from nearby certified forests and a production process accredited by EU Ecolabel helps us to care for the environment and protect biodiversity."
MORE SUSTAINABLE VISCOSE
EcoveroTM is certified by EU Ecolabel, which serves to guarantee that this fibre meets the European Union's highest environmental standards, from raw material to production. Its production process is water-friendly and reduces CO2 emissions, helping us to protect biodiversity and prevent climate change."
Under the label Join Life, we categorise all garments that have been produced using better processes and more sustainable raw materials so that they can be identified more easily.
Care for Fiber
All products manufactured with sustainable raw materials like ecologically-grown cotton, TENCEL® lyocell or recycled fabrics.
+ Care for Water
Garments produced with technologies that consume less water.
Garments made using processes that reduce carbon emissions.
Garments made using processes that reduce carbon emissions.