What type of underwear should I wear during pregnancy?
The woman's body is constantly changing during pregnancy, so choosing the appropriate underwear is essential. Maternity underwear should provide good support of the breasts and belly to avoid possible pains and circulatory problems.
The choice of fabric is especially important during pregnancy. Maternity lingerie should be made of soft, comfortable fabrics such as organic cotton and high quality modal fabrics which allow the skin to breath and avoid irritation.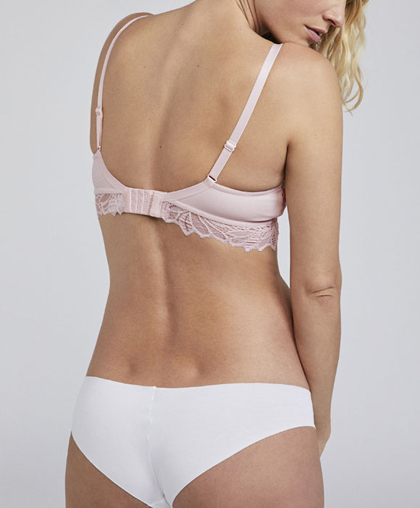 Panties:
---
Maternity knickers should be comfortable and not too tight. You can opt for low rise panties that rest under your belly, or high waisted ones if you are looking for more support.
The maternity panties at OYSHO are made from natural, breathable fabrics such as organic cotton and are available seam-free, printed or with lace details to suit each woman's style.
See now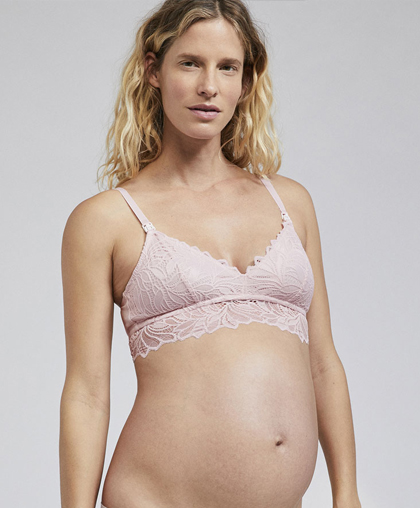 Bras:
---
During pregnancy, the breast increases in size and the skin becomes more sensitive, which can lead to pain and swelling without suitable undergarments. It is necessary to wear bras that adapt perfectly to the body and offer proper support.
Nursing bras protect your back and prevent stretch marks during pregnancy without compressing the breast. Many bra models come with adjustable cups that adapt to gradual breast augmentation. The cups can be individually opened and closed to make breastfeeding an easier process.
See now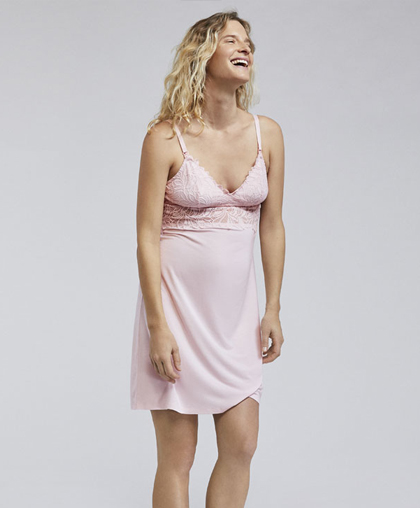 Homewear:
---
Nursing nightdresses are wide, have adjustable straps and bra cups that can be opened and closed individually to facilitate breastfeeding. They are essentials to pack in your hospital bag as they are very practical in the days before and after giving birth. Don't forget your maternity dressing gown - they're functional, protect against the cold and are ideal for wearing to the hospital when the time comes.
See now
Trends in maternity clothes for spring summer 2019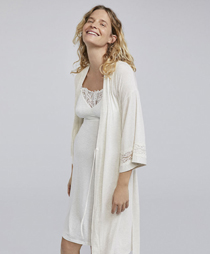 This season's maternity underwear is marked by femininity. Discover maternity nightdresses, panties and nursing bras with subtle designs, lace, bows or floral prints in neutral colours such as grey, white or pastel blue.
See now
Bralettes, one of this summer's trends, can also be found in maternity wear. OYSHO has reinvented the classic nursing bra so that mothers (or mums-to-be) can feel the sophistication of wearing a delicate bralette without compromising on comfort.
See now
Delicate and breathable fabrics such as organic cotton are a popular choice, guaranteeing maximum comfort and hygiene.
See now