How to wash your clothes from OYSHO
At OYSHO we use delicate, soft and high quality materials in the manufacturing of our garments. Following certain guidelines when washing delicate clothes will prolong their durability and good condition
How to wash lingerie and underwear
Our feminine lingerie is made with the most delicate materials and fabrics to protect the skin and maintain hygiene. It is essential to follow a few simple steps when washing underwear to keep them looking brand new:
Observe label instructions
Do not wash undergarments with other clothing
Hand wash if possible; if not, use the delicate cycle on the washing machine
Use a lingerie wash bag suitable for washing machines, especially for bras and garments with lace
Wash with neutral or specific detergents for delicate garments, and do not use bleach
Wash at a temperature below 30°C
Avoid dry cleaning and tumble dryers
Avoid ironing garments with lace
Washing bras requires special care because of their laborious design and high maintenance. Without proper washing and drying we run the risk of deforming them and damaging the hooks, underwire or padding
When washing knickers or nightgowns with lace, it is important to do it by hand and avoid ironing so that they do not fray or lose their shape
It is also recommended that you hand wash delicate fabrics such as silk or satin, or use a very gentle cycle
Cotton and synthetic fibres such as polyester or modal fibres, on the other hand, are more resistant to machine washing and ironing, but always at the temperature indicated on their labels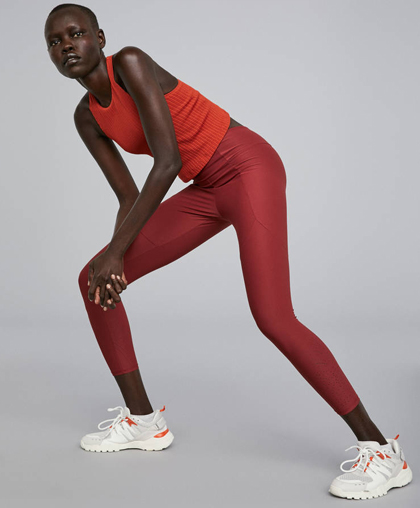 How to wash sportswear
One of the main concerns people have when washing sportswear is effectively eliminating odours and sweat stains without damaging the garment
It is important to wash such clothing immediately after use to avoid the reproduction of bacteria that causes bad smells
It is recommended to use specific detergents to eliminate odours and avoid softeners as they can damage some fabrics. Dry them outdoors in the shade, as the sun wears out the colours.
How to wash swimsuits and bikinis
To avoid deterioration of the fabrics and colours of swimwear, it's important to rinse them with cold water to remove the salt from the sea or chlorine from the pool
When washing swimwear thoroughly, it is advisable to use detergents for delicate clothing; do not use softeners and avoid hot water
This way, their fabrics will not lose elasticity and the colours will not wear out
What do the laundry symbols on my clothes mean?
It is essential to follow the instructions on the laundry labels of your clothes when washing them
These are the most important symbols you will find on OYSHO clothing:
Wash by hand at a maximum temperature of 40°C
Do not use any bleach
Machine dry at low temperature
Iron at low temperature – max 110ºC
Dry clean with perchloroethylene