Declaration
We are committed to a future that respects our planet.
We work with suppliers who guarantee greater quality with a lower environmental and social impact.
Packaging
New packaging for online orders has now been implemented in most countries where we operate, and we'll continue working over the next few months to make it a reality in all e-commerce markets.
The packaging comes from recycled materials and is backed by international certifications that promote sustainable forestry practices throughout the world.
ENVELOPES

+ 25% recycled paper

+ from 100% sustainable forests

CARDBOARD BOXES

+ 100% recycled paper

+ 100% recyclable

+ Certificate of Compliance with European Directive 94/62/EC

FABRIC BAGS

+ Made from 100% recycled plastics

+ Reusable bags
In our stores
Bring any unwanted clothes to our stores and drop them in the collection containers.
Currently, you can find these containers in certain stores in Spain.
All clothing collected in our network of stores in Spain is donated directly to Cáritas, where each garment is sorted and classified according to its most suitable destination.
This non-profit organisation will oversee recycling your clothes, turning them into new fabrics or selling them through charity outlets to finance their social projects.
Garments made of 100% cotton or wool can be easily recycled, and we are working on development projects that will allow us to recycle more types of fabrics in the future.
In order to improve the capacity of collection and classification of donated garments, we have committed to a donation to Cáritas that will be used to improve facilities, favouring the creation of new jobs for people who are at risk or face social exclusion.
We have collaborated with the company Lenzing in the development of REFIBRA™, a fibre created using cotton and wood derived from sustainable forests. We have created a circular system allowing us to provide them with the textile residue from our supply chain, which they then transform into this new fibre.
We also collaborate with Spanish universities and research centres to foster projects that advance the circular economy in the textile sector, thanks to the MIT-Spain Inditex Fund for Sustainability.
Help us to recycle #recycle
#recycle #joinlife
OUR PRODUCTS
Our garments safeguard local agriculture and are environmentally friendly.
We carry out quality controls at every stage of the supply chain to ensure our products are good for people and the environment.
More sustainable raw materials
Choosing raw materials helps us to reduce our environmental impact and protect biodiversity.
Cotton
One of the most widely-used materials; we're striving to increase the amount of cotton coming from more sustainable sources.
What is ecologically-grown cotton?

The farming methods used to produce ecologically-grown cotton care for the environment, the biodiversity of its surroundings and the people who farm it. Ecologically-grown cotton is produced with natural fertilisers and pesticides, and its seeds are non-GMO.

What is Better Cotton?

Better Cotton is grown by farmers who are accredited by the Better Cotton Initiative. The Better Cotton Initiative (BCI) is an organisation that works to train farmers in the principals of dignified work, efficient use of water and care for the land and natural habitats.
TENCEL® lyocell
A fibre originating from wood grown in sustainably-managed forests, where trees are harvested under strict conditions and whose programmes guarantee reforestation.
Likewise, fibre production is carried out in a closed-circuit system that enables 100% of the water and 95% of the chemicals to be re-used.
Recycled Fabrics
The production processes of recycled fabrics and fibres use less water and energy, fewer natural resources and produce less waste, meaning they have a lower environmental impact. When recycled fabrics can have the same quality as a new fabric, we call this "upcycling".
REFIBRA™ Lyocell
REFIBRA™ Lyocell is a fibre made from recycled cotton and wood sourced from sustainably-managed forests.
We work with the company Lenzing to develop this new material: We have created a circular system that allows us to hand over our textile scraps, which they turn into new fibre.
Recycled polyester
Recycled polyester is produced with recycled plastic bottles. Using this source, we reduce the plastic waste by giving it a new life.
Conventional recycled textile
In conventional recycling, textile scraps are ground up and mixed with pure fibres in order to create new fabrics.
Recycled polyamide
Recycled polyamide is made using old fishing nets, carpets and other production scraps. This process allows us to give a new life to these waste products, saving natural resources and reducing rubbish.
RDS
The Responsible Down Standard (RDS) for the responsible use of down feathers guarantees that down and feathers have come from ethically-treated ducks and geese. The standard also follows the chain of custody from the farm to the finished product, meaning consumers can be certain that the product's down or feathers comply with the RDS.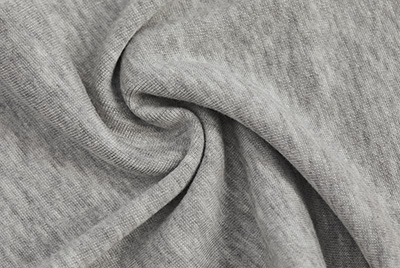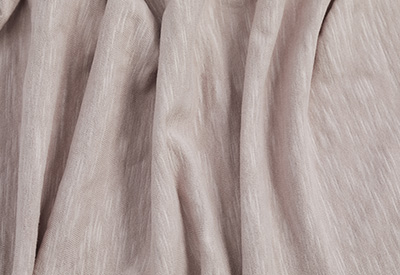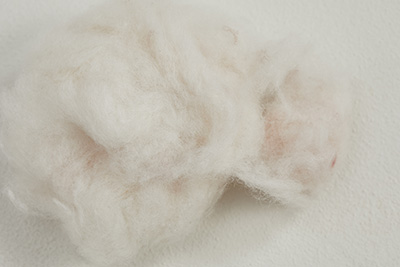 Under the label Join Life, we categorise all garments that have been produced using better processes and more sustainable raw materials so that they can be identified more easily.
+ Care for Fiber

All products manufactured with sustainable raw materials like ecologically-grown cotton, TENCEL® lyocell or recycled fabrics.

+ Care for Water

Garments produced with technologies that consume less water.

+ Care for Planet

Garments made using processes that reduce carbon emissions.
Information about Join Life +
Forest Friendly
We are committed to caring for our forests.
Both our furniture and our paper products (bags, labels, office paper) are certified by organisations like the Forest Stewardship Council (FSC) or the Program for the Endorsement of Forest Certification (PEFC), which promote sustainable practices in forest management worldwide.
We avoid the use of material that comes from ancient woodland or forests in danger of extinction, and we reduce our use of virgin wood by using recycled products or products that contain recycled wood.
Find out more about our forest policy +
Animal Friendly
All our products of animal origin come from animals that are treated in an ethical and responsible manner.
We do not use any skins or products sourced from animals that were sacrificed exclusively for their skin, shells, horns, bones, feathers, down or any other material, nor do we test our cosmetics on animals.
Also, we work with Free Fur Alliance and its programme Fur Free Retailer to prevent animal exploitation.
Find out more about our animal policy +
Health and Safety
In 2016 we analysed over 600,000 products and performed more than 55,000 inspections.
We ensure that our products are good for you and the environment, regularly carrying out quality controls throughout the entire manufacturing process.
Information about the Inditex health and safety programme +
Our aim is for our products to become increasingly more sustainable
#recycle #joinlife
OUR SUPPLIERS
Our supply chain respects workers and the environment.
We only work with suppliers who meet our stringent demands.
Each one of our garments goes through several processes before the final product arrives at the store.
To guarantee that work conditions, safety levels and environmental practices are respected throughout the entire production process, we employ a system that allows us to know where and how our garments were sourced, dyed, washed and put together.
Code of conduct for manufacturers and suppliers +
Over 55% of our production factories are located nearby, in Spain, Portugal, Turkey and Morocco.
In 2016, we worked with more than 1,800 suppliers in over 6,500 factories:
---
Fabric

932

Manufacturing

306

Manufacturing

4.269

Dying and washing

573

Finishing

636
Inditex supply chain traceability 2016 +
To guarantee adherence to the Code of Conduct, we carry out evaluations, establish improvement plans and continually monitor suppliers and manufacturers.
Audits
We work with external and internal auditors who evaluate our suppliers. In 2016, over 10,000 audits were performed.
ASSESSMENT OF THE INDITEX SUPPLY CHAIN 2016 + +
Improvement plans
Whenever a supplier doesn't comply with the Code of Conduct, we develop an action plan together to correct it. If compliance is not reinstated after finishing the improvement plan, we stop working with that supplier.
Training
We complement our audits and plans for improvement with training programmes based on sustainability standards for our suppliers and sales teams. We design training in the different areas of our Code of Conduct, processes and raw materials, for production that is sustainable and to raise awareness about topics such as gender equality or the value of trade unions.
Long-term sustainable supply chain
We are always working to make the production chain more sustainable over time, with a positive impact on all parties involved: employees, business owners, NGOs, trade unions and governments.
To do that, we create local working spaces (clusters) in which all parties cooperate and dialogue. There are currently supplier clusters operating in Spain, Portugal, Turkey, Morocco, India, Pakistan, Vietnam, Cambodia, Bangladesh, China, Brazil and Argentina.
STRATEGIC PLAN FOR A STABLE AND SUSTAINABLE SUPPLY CHAIN 2014-2018 + +
We work with different organisations to protect the labour rights of employees and care for the environment.
IndustriALL Global Union +
International Labour Organization (ILO) +
Ethical Trading Initiative +
The United Nations Global Compact +
Sustainable Apparel Coalition (SAC) +
We work at each stage of the supply chain to guarantee sustainable development
OUR STORES
91% of our stores are already eco‑efficient
We save energy and water
Our eco‑efficient stores save up to 20% on energy use and 50% on water use.
We programme the lights, heating and air conditioning to meet the store's needs at any given moment, thereby controlling our consumption of energy and reducing our CO2 emissions.
We Reuse and Recycle
We lengthen the life of our boxes, bags, hangers and alarms by reusing them until it's time to recycle them, therefore reducing the volume of waste. Our goal is zero waste in our stores, offices and logistics centres by 2020.
The cardboard boxes that arrive at our stores are used up to 5 times before being recycled. They go from the hands of our suppliers to our distribution centres and central warehouses, before arriving at our stores. Once they arrive at our stores, we reuse them as long as they are still in optimal conditions for storing or transporting garments and store materials, and once they are no longer usable, we recycle them.
Bags in store
At Oysho we want to prolong the life of our bags so they can be reused up until the moment they're recycled. That's why at our stores we provide plastic bags that are over 50 microns thick and made with over 70% recycled plastic, or paper bags that are PEFC/FSC certified. In compliance with EU law and other applicable regulations, these bags are provided free of charge.
To request additional information provided by our manufacturers, feel free to contact our Customer Service department through the established means of contact.
If you would like to find out more about our environmental policies, we invite you to visit our corporate website www.inditex.com
Efficient shipping green to pack
The transport process plays an important role in the story behind the garments that we ship twice weekly to our stores. There are a number of factors associated with this process, including the type of packaging and the density of the deliveries. We're continuing to work on these aspects year after year to reduce energy consumption and the emissions resulting from logistics operations.
Other measures designed to optimise packaging
Before, some of our garments travelled from our suppliers with a plastic hanger. The hanger has now been eliminated. This measure has cut out 11 million plastic hangers and results in a savings of 153,000 kilos of plastic each year. What's more, eliminating the hanger has increased the density of each delivery, resulting in 85,000 fewer boxes each year.
All our openings comply with maximum sustainability criteria.
We work with the U.S. organisation Green Building Council to ensure that our stores meet the maximum levels of eco‑efficiency.
U.S. Green Building Council is an NGO that encourages sustainability in the design, construction and running of buildings.
The Leadership in Energy and Environmental Design (LEED) seal is one of the leading sustainable construction certifications worldwide.
+ DISCOVER THE LEED PROGRAMME
The commitment from us and our teams
We have created training programmes to learn about more sustainable practices such as reusing, recycling, reducing energy consumption and using water economically, which help us to guarantee a more eco-friendly management of our stores.
Our goal is to have all our stores be eco‑efficient by the year 2020
COMMUNITY SUPPORT
We collaborate on social projects aimed at developing the community
Our social initiatives are focused on efforts to further social welfare, education and humanitarian aid.
Social Welfare
We work on initiatives aimed at developing the community through social integration programmes for vulnerable groups. We also promote the development of projects being implemented by different organisations around the world.
We support Cáritas in projects promoting employment and entrepreneurship in Spain and community development programmes for people in need in Bangladesh and Cambodia. We collaborate with Every Mother Counts to help mothers from all over the world gain access to basic maternal healthcare.
Education
We have launched various programmes aimed at promoting education as the driving force for social change in a number of countries.
Since 2001, we have collaborated with NGO Entreculturas in 14 countries across Africa, Asia and the Americas on technical and professional education programmes for vulnerable individuals, focusing mainly on the younger generation.
Within academia, we work with different universities to further research in the social field. We currently have a network of university chairs in collaboration with institutions such as Comillas Pontifical University, the University of Santiago de Compostela, the University of A Coruña, the Miguel Hernández University of Alicante, and the University of Dhaka (Bangladesh). Moreover, we collaborate with Tsinghua University (China) by offering a scholarship programme for university students.
We work together with organisations such as Médecins Sans Frontières, Water.org, the Red Cross, Entreculturas, Cáritas and Every Mother Counts on developing social projects
Humanitarian Aid
Our humanitarian aid programmes are focused on offering support in emergencies such as natural disasters or armed conflicts.
Since 2011, we have been collaborating on a regular basis with the Emergency Unit at Médecins Sans Frontières to ensure that they have the necessary resources to respond to humanitarian crises. We complement this long-term collaboration with other emergency response efforts around the globe.
In 2016, we participated in aid projects to protect the lives, health and well-being of those affected by the armed conflicts in Syria, Yemen and Nigeria, the refugee crisis in the Mediterranean, and the earthquakes in Italy and Ecuador.
Moreover, in 2017 we provided our support to those affected by the earthquake in Mexico by implementing an emergency programme in collaboration with the Mexican Red Cross.
In 2016, 1.1 million people benefited directly from our social programmes
INDITEX investment in social programmes 2016 +